S & S ZANESVILLE OFFICE EMPLOYEES DONATE GIFTS FOR FOSTER KIDS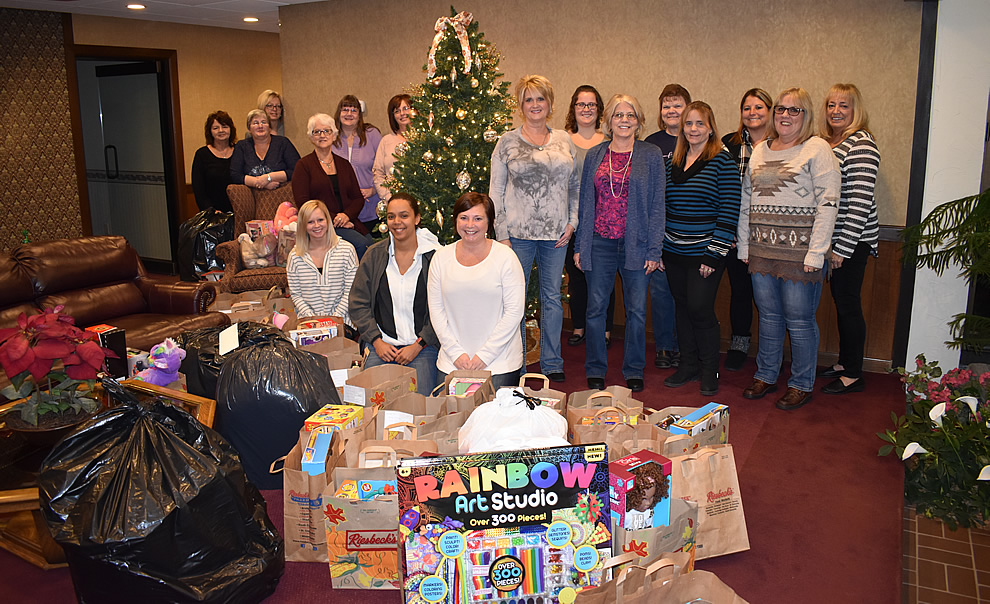 Shelly & Sands Zanesville office employees raised $850 and the company donated $1,000 to purchase gifts for the Muskingum County Adult and Child Protective Services Foster Child Christmas party. The money was used to purchase gifts for 93 kids for the Foster Kids Christmas party and also provided eight individual kids gifts to open on Christmas morning.
According to Muskingum County Adult and Child Protective Services
For the past 13 years Shelly and Sands Inc. and their main office staff have been providing Christmas for needy children in Muskingum County and sponsoring the gifts at the Muskingum County Adult and Child Protective Services Foster Child Christmas party.
The 8 children that S&S have provided Christmas for this year are part of the Adopt-A-Child Christmas Program.
The program dates back to the 1940s. It is believed to be one of the oldest, continuous efforts to provide children in Muskingum County with special Christmas gifts.
It specifically targets abused and/or neglected children who are in need of Christmas assistance. The program provides Christmas to approximately 450 children.
All the children are referred by the staff members of MCACPS and are Muskingum County children.
MCACPS has an ongoing, in the home, face-to-face relationship with all of the children that are the gift recipients.
The gifts and money donated to the program goes to benefit the children. Most of the work of the program is done by volunteers calling themselves "The Friends of Children Services." Any administrative costs of the program are absorbed by MCACPS.
Monies donated to the program are used to buy Christmas gifts for the children, and are also available throughout the year to provide birthday gifts, special event fees, music lessons, etc. for the children in the custody and/or care of MCACPS.