The basic physical structures needed for the operation of society. Together, these structures facilitate the efficient production of goods and services in our world; thereby becoming the lifeline connecting every community to the entire nation.
From multi-lane interstate highway construction to bicycle paths, we're building the infrastructure for the 21st Century! Massive concrete work, bridge building, sewer line installation and other major projects are continually under construction. Any Job — Any Size
From the earliest times there has been a need for infrastructure. Today, our system of infrastructure is a vital, valuable element of the United States. While our infrastructure has evolved, so have the materials, engineering, equipment and construction techniques required for its construction. SHELLY & SANDS, Inc. endeavors to continually be on the leading edge of that construction. Utilizing state-of-the-art testing laboratories, material manufacturing plants, engineering technologies and construction equipment; SHELLY & SANDS, Inc. team of builders strive to construct the best infrastructure throughout the Midwest. SHELLY & SANDS, Inc.is proud that the quality of our work, and the important role of our trade, is such an integral element in the fabric of American life.
Shelly & Sands Inc., ODOT




Receive Top National Award For Quality in Asphalt Paving
Innovative I-77 Project Encompassed 23 Lane-Miles of Pavement Work
The National Asphalt Pavement Association (NAPA) honored Shelly & Sands Inc. of Zanesville, Ohio, as the winner of the 2019 Sheldon G. Hayes Award for excellence in construction of an asphalt pavement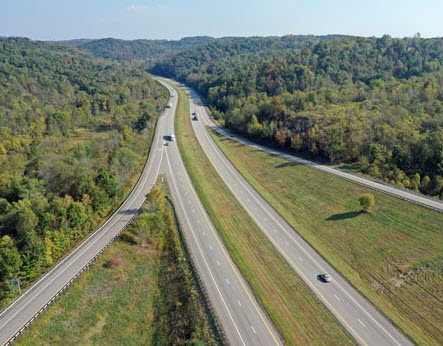 for its work for the Ohio Department of Transportation (ODOT) on Interstate 77 in Guernsey County, Ohio.
The Sheldon G. Hayes Award, bestowed annually since 1971, recognizes the country's highest quality highway pavements. The company received its award today at a ceremony during the association's 54th Annual Meeting in Maui, Hawaii.
The asphalt pavement industry is committed to building high-quality projects that deliver superior performance to the traveling public," said 2019 NAPA Chairman John Harper. "All contractor's projects earning a Sheldon G. Hayes Award are measured against industry best practices, rated for smoothness a year after construction, and visually inspected to ensure the project lives up to our promise. I'm honored to say that, in earning a 2019 Sheldon G. Hayes Award, Shelly & Sands has exceeded these rigorous standards."
Over the 5.23-mile-long I-77 project, Shelly & Sands milled the old pavement and placed more than 55,792 tons of new asphalt pavement mixture. As part of the project, the interchange with State Route 541 required complete rehabilitation and upgrading, including removal of old concrete pavement and replacing it with full-depth asphalt.
A 1-mile test section with a void-reducing asphalt membrane (VRAM), construction of a new bridge deck, and the need to begin paving in the middle of the project due to the scheduling of the bridge work were some of the challenges that Shelly & Sands needed to overcome on the project. Despite this, Shelly & Sands received full incentive payments for joint density and smoothness.
In partnering with ODOT, the project was one of the first pilot tests of a thermal imaging camera to monitor pavement temperature to identify thermal segregation from side to side across the mat. All data was shared with ODOT for research purposes.
This marks the second time in three years that Shelly & Sands has been a finalist or winner of the Sheldon G. Hayes Award………………..
Duncan Falls 5th grade class visited Shelly & Sands 
On Thursday, May 16th over 140 kids and teachers from Duncan Falls 5th grade class visited Shelly & Sands employee park for a field trip.  The kids spent about 4 hours at the park doing several activities such as fishing, playing in the creek, frisbee, baseball, basketball and walking around the park .  Fun was had by all on a beautiful, sunny day!

SHELLY & SANDS ZANESVILLE OFFICE EMPLOYEES DONATE GIFTS FOR FOSTER KIDS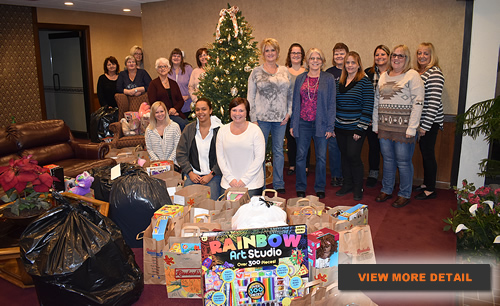 Shelly & Sands Zanesville office employees raised $850 and the company donated $1,000 to purchase gifts for the Muskingum County Adult and Child Protective Services Foster Child Christmas party.  The money was used to purchase gifts for 93 kids for the Foster Kids Christmas party and also provided eight individual kids gifts to open on Christmas morning.
According to Muskingum County Adult and Child Protective Services  for the past 13 years Shelly and Sands Inc. and their main office staff have been providing Christmas for needy children in Muskingum County and sponsoring the gifts at the Muskingum County Adult and Child Protective Services Foster Child Christmas party.
The 8 children that S&S have provided Christmas for this year are part of the Adopt-A-Child Christmas Program………..VIEW MORE DETAIL